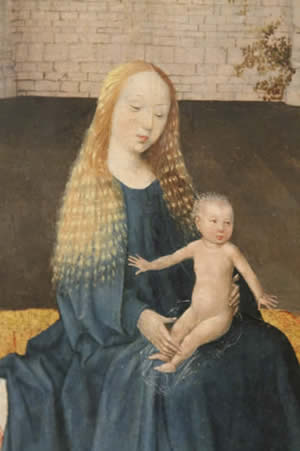 Saint Jesus
"The information about what is called the 'Last Supper,' given in the collection of notes still existing among your contemporary favorites, which purports to be the true and accurate history of this Sacred Individual and is called by them 'Holy Writ,' was nothing other than an account of the preparation for the great sacrament of almtznosheenoo on the kessdjan body of Saint Jesus Christ.
"It is interesting to remark that in this collection of notes from 'bits here and there,' which your favorites call 'Holy Writ,' there are many exact words and even whole sentences uttered at that Last Supper by Saint Jesus Christ himself, as well as by those directly initiated by him, who in this Holy Scripture are called 'disciples' or 'apostles.' But your favorites, particularly the contemporary ones, understand these words and phrases, just as they do everything else, only literally, without any awareness of their inner meaning.
"And this nonsensical, literal understanding is due, of course, to the fact that they have entirely ceased making the being-efforts necessary to fulfill in their common presence partkdolgduty, which alone can crystallize in three-brained beings the data for the capacity of genuine being-comprehension.
"That is why, my boy, they also can not even understand the fact that in the days when this Sacred Individual, Jesus Christ, was actualized among them and also when this Holy Writ of theirs was being compiled, fewer words were used by those beings than are used at the present time.
"They do not realize that at that period the 'being-mentation' of beings on this planet was closer to the normal mentation proper to three-brained beings, and consequently the transmission of ideas and thoughts was still what is called 'imagonisirian' or, as is otherwise said, 'allegorical.'
Beelzebub's Tales To His Grandson, by G. I. Gurdjieff, page 674-675
Viking Arkana Edition, 1992.